Sherlee Skai's Toutouni (Stark Naked) album definitely lives up to its title. It's the singer baring her soul, letting us into her world as a Caribbean woman coming of age. The title track has the singer delineating her life, her impulses, her errors, her struggles, some light piano humming in the background.
"Some people think I'm arrogant/I act on y whims/Without a thought/Then later regret," she sings in Haitian Creole. The lyrics are very honest to the point of sounding like a religious confession or a series of death bed revelations.
"Ou Manke'm" (I Miss You) isn't a love song to a man. It's a love letter to Haiti. "Stepmother won't ever replace mother," she sings, citing an oft-repeated Haitian saying. "Whenever I lay down on a pillow/It's you I'm dreamin' about."
Women rarely celebrate their courage and fortitude. Maybe because we're expected to have those traits in our character. So much is asked of us; so little are asked at times of our male counterparts. On the track "Ochan" (Props), it's all about celebrating one's personal triumphs, and recognizing one's value. It's about taking a moment from everyday life, and saying to oneself: "I've come a long way. I've been beat, but I won't be conquered".
Also included on the album is "File'M En Kreyòl", featuring Haiti raptress-songstress Princess Eud. The song is charming and playful. The title translates to "Flirt With Me in Kreyol, emphasizing the narrator's wish to be addressed in Haitian Creole, and to be courted using traditional tactics. No wonder she decided to give her song the title "Prière Du Monde" (Prayer for the World). On the song's verses, the singer laments over the troubles around her, sounding very much like a junior Emeline Michel with her wails.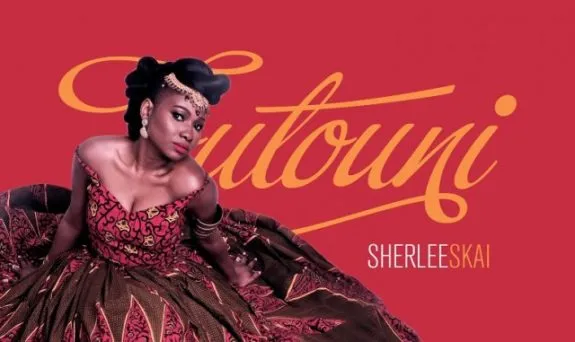 "Lakansyèl Apre Lapli" (Rainbow After The Rain) features New York-based jazz artist Buyu Ambroise. It's a song about being hopeful after experiencing devastating loss. The same melancholy that permeates this song emerges in "Jwe'm" (Play Me). On that track, produced by Poppy Duverne, Sherlee Skai brings out the poet in herself. A woman's heart is compared to an instrument, to be stroked, to be played, and to be used to make delicious melodies.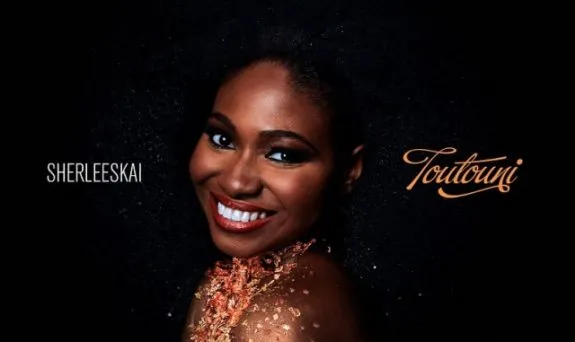 Is there such a thing as unconditional love in this world? This is what the singer wants to know in the song "Anba Tonèl" (Under the Tent) featuring an artist named Black Fefe. I was reminded of Desiigner when I listed to this artist. He's part spoken word-artist, part poet, part rapper. Ms. Skai shows off the full range of her voice on this song. An interesting teaming, no doubt. "There's no future without you/There's no tomorrow without you," they sing, amid some serious drum beats.
Sherlee Skai was blessed with gorgeous vocals. She proves this time after time, especially on songs like "Anba Tonèl" (Under the Tent), "I Want More", and "Boutilye". More folks ought to be tuned in to her music. Truly.
Toutouni is a twelve-song collection of a young girl coming of age, and using her music to share her newly-acquired perspective of herself, her growing self-awareness and hard-won wisdom.
Last Updated on August 30, 2023 by kreyolicious