When you're looking for something and can't find it, or you find it but it's not to your satisfaction, the only thing to do is to create it. This is what happened to fashionista Christina Vieux who wanted to create a platform for plus-size women, and brainstormed La Vieille Modele her own plus-size modeling brand.
Her portfolio contains countless fashion shows for curvy women, styled looks, and outfit hauls—all with the curvaceous woman in mind.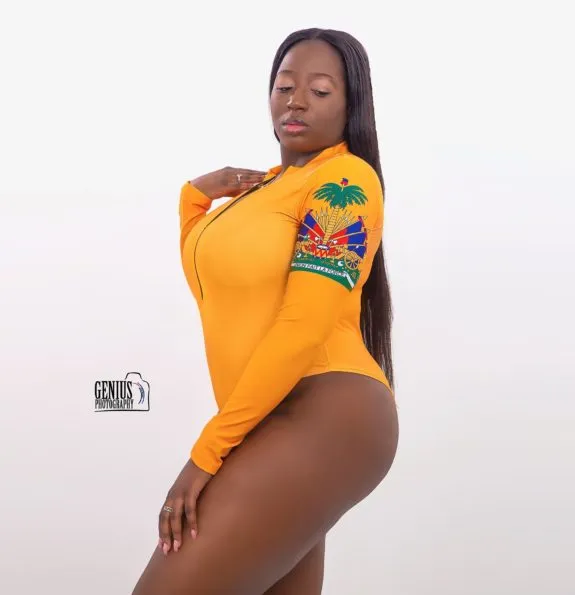 The Haitian-American fashion entrepreneur and New York resident is growing her brand. In about a month, La Vieille Modele will have its annual fashion show. Although it's only in its second year, the event is already being hyped all over Brooklyn.
Kreyolicious: Growing up, what was your view of fashion?
Christina Vieux: My view on fashion was complicated growing up because I didn't understand it. But as I continued to grow up, I developed my own sense of style. I felt in love with prints, color blocking, and heels.
Kreyolicious: And who was the most stylish person you knew?
Christina Vieux: My mom and two of my favorite cousins, Mina and Carmel. Love the way they dressed. [It] was inspiring for me, and it made me want to understand what and why they put certain pieces together.
Kreyolicious: Ideas take shape sometimes through inspiration. How did La Veille Mode come about?
Christina Vieux: La Vieille Modele came about after I kept being told that if I lose a few more pounds I'd be much prettier. Or, "Have you considered getting surgery on your stomach?"
After modeling a few shows and doing photo shoots, I thought: "Why not help other plus size women who thought about modeling and have something I call my own because I'm not average?"
Kreyolicious: Why did you choose that name for your brand?
Christina Vieux: It's the French feminine singular of my last name. As a female, my last name to me is everything. It sets apart the stereotypes of what a model is and can't be.
Kreyolicious: Are your parents aware that you're a fashion influencer?
Christina Vieux: Nope. Growing up in a Haitian household, fashion is not a job. However, I wouldn't call myself an influencer. I'm just a regular person wanting to make a difference in the fashion world.
Kreyolicious: What's your biggest source of pride when it comes to your brand?
Christina Vieux: My biggest source of pride when it comes to my brand is that it's mine. I worked hard for it to happen and I'm still working on it becoming a household name. Surpassing the other top agencies.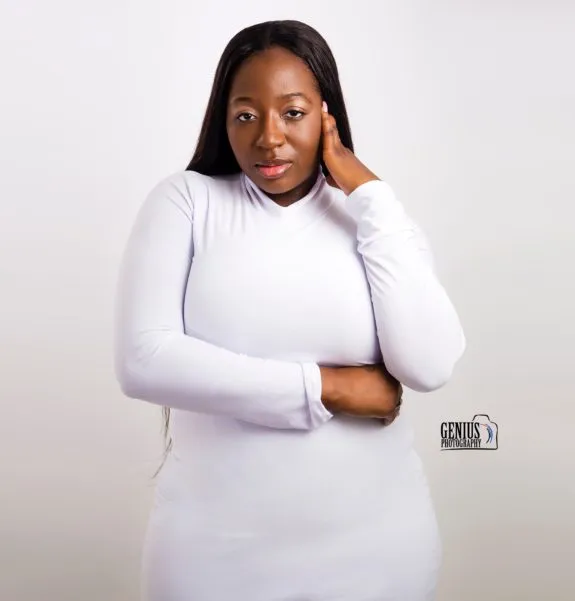 Kreyolicious: Have you been to Haiti?
Christina Vieux: Omg, yes, I have. However, it's been a very long time since I've been there. I do want to visit because I miss that touch of home.
Kreyolicious: Do you wish you had somebody like you growing up?
Christina Vieux: Yes and no. Yes because maybe I wouldn't have been told to lose weight or have work done. No, because I wouldn't get the opportunity to do what I'm doing now.
Kreyolicious: What are five of the most inspiring books you've read?
Christina Vieux: Edwidge Danticat, Barack Obama, of course The Bible. I can't count urban non-fiction books.
Kreyolicious: There's always that one post or posts that get readers going. What has been the most popular one so far for you?
Christina Vieux: [quoting] "If I worried about other b_. I'd be just like them, another worried b_". "When it comes down to it. I let people think what they want. And if they care enough to bother with what I do, I already know I'm better than them." "Give a girl the right pair of shoes and she'll conquer the world." All by Marilyn Monroe.
Kreyolicious: What's next for you?
Christina Vieux: Becoming the first plus size model in a Victoria Secrets fashion show, commercial and their magazine. Continue to inspire women and especially young girls.
Last Updated on August 30, 2023 by kreyolicious