Travel and wellness blogger Danielle of The Ellery Blog has traveled to parts of Europe, South America, and the Southern United States and she's chronicled every moment so that her readers can live her adventures as if they were present with her. The Columbia University junior sprinkles her travel writing with her thoughts on the subject of mental health, in addition to sharing her views on the world around her.
Kreyolicious: Someone who was growing up in 1818 had only their immediate circle to compare themselves to, but in our day we have access to the lives of others and we're free to compare ourselves to people we've never met. How do you stop yourself from making unhealthy comparisons?
Danielle: It's so difficult in today's world. I'm glad it wasn't so ubiquitous while I was growing up. It helps to remind myself of a few things daily: Everyone has their own struggles. You're only witnessing the highlight reel on social media. If I'm ever envious of someone I see on social media, I turn it into a lesson for myself. I'll try to imagine the journey or the hard work it must have taken for them to get the award, or the hot body or the job promotion and ask myself if I was willing to do the work to get there too. If I was I got started. If not I said my congratulations and kept it trucking.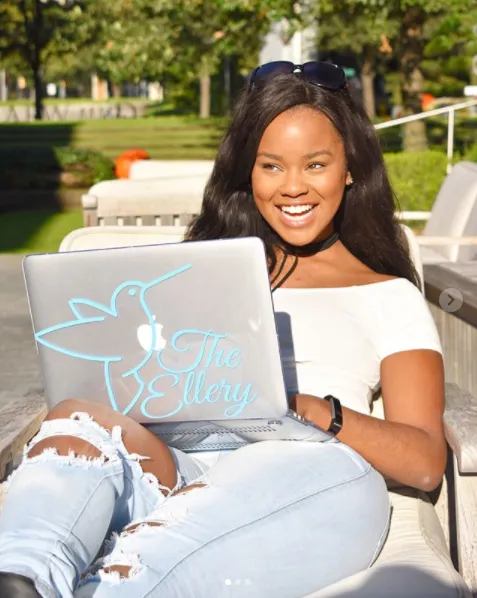 Kreyolicious: When do you feel the most beautiful?
Danielle: I feel the most beautiful when I take care of myself. You can't tell me nothing when I'm exercising regularly, eating and sleeping well, hydrated , reading a book on a sunny beach somewhere, getting a sun kissed glow. It's amazing how your body will reflect the care you put into it.
Kreyolicious: Is Haiti on your radar as far as traveling goes?
Danielle: So, I have been to Labadee and will return there this summer but I do hope to go to Haiti proper soon. My parents can tell all the stories they want about growing up there but there is no substitute for going, seeing, tasting and smelling the country. I'd want that experience to pass on to my future kids when I bring them in the very distant future.
Kreyolicious: What's next for you?
Academically, after graduating from Columbia University [next spring] with my masters degree in Clinical Psychology, I plan to start a Clinical Psychology PhD. program. I've had the privilege to speak at a number of engagements this year, from a national panel, to corporate spaces and schools as well. I plan to continue with those, and hopefully, find more and larger stages to speak on! In the more distant future I hope to learn Creole fluently and do humanitarian work in Haiti a la the amazing Karen Civil.
Last Updated on August 30, 2023 by kreyolicious